Expanding your company's operations is and should be an exciting and rewarding venture. With continued success, come opportunities for growth. With this, is the underlining principle of being proactive and structured when managing multiple locations.
Furthermore, employees could use a mentor in order to fully grasp the nature of their jobs and how to perform them more effectively and efficiently. Essentially, the problem is that when you don't have someone there to do this, it can be extremely inefficient to try and be a leader and mentor to everyone at every one of your locations.
When focusing on multiple locations at the same time, the best solution is delegation. Finding someone in the company who you trust and who has the knowledge and background necessary to mentor others is at the vital core of this process. Allowing an employee to take initiative leads to greater satisfaction within a working environment and promotes self-motivation for better execution.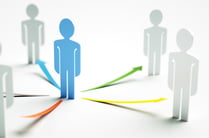 The right kind of guiding hand can maximize output and reach goals while setting new ones. As a whole, this can be a tough task. Within the delegation process, the main thing is finding a divisional manager who has the right background and professional skills to help push the company forward as a part of the expansion plan.
By implementing this style of global management, managing multiple locations will be much more of a simpler process as you'll be able to be more focused on the tasks exemplified at the corporate level. Through delegation, your trusted, respected, and experienced employees will be handling the everyday tasks of getting new employees on the same page and making sure that the transitions that come with opening up new locations are being handled accordingly.
Overall, the expansion process should be a time of positivity for a company, not complexity and set-backs. Growing and expanding should allow for employees to flourish and become more involved at the core of the company's vision for success. The right kind of leadership is at the very heart of this venture.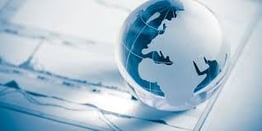 Decisiveness, being competent, and trustworthiness are all branches to the tree itself. The expansion process should reward your company and its employees. Choosing the right person in delegation is important. Employees should have confidence in those chosen to delegate and be motivated to continue to help push the company forward into a successful and cohesive growth.