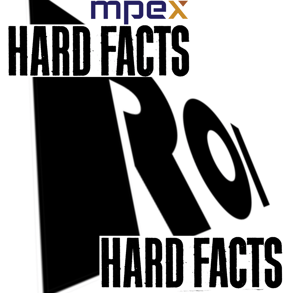 In this installment on Time and Attendance ROI (return on investment), we examine savings a properly configured time and attendance system can produce. You just might be surprised since in the absence of an automated time and attendance system, companies lose productivity, overpay employees, and become distracted by the manual tasks of managing their staff.
HERE ARE SOME HARD FACTS TO CONSIDER:
Fact 1
The most frequently quoted statistic in time and attendance ROI calculations is the error rate when manually preparing time cards. The American Payroll Association (APA) and other studies estimate the error rate averages .5% to 2.0%. Even a small company can have an annual payroll of $5 million. Reducing the error by 0.5% can save a company $50,000 in hard dollars!
Fact 2
Eliminate errors by automating the punches, reliving the calculating and other manual entry. Even the best of keyboardists make errors at the rate of 1 error in every 300 keystrokes.
Fact 3
Studies have shown that manual calculation of time cards by management takes approximatively 7 minutes per card each pay period. Automation will reduce that to 1 minute!
Fact 4
Without the presence of an electronic Time & Attendance device, the APA estimates that the average weekly time theft (long lunches, tardiness…) is 49 minutes per employee.
Fact 5
According to industry experts and the American Payroll Association¹, automating Time and Attendance processes saves an estimated $1000.00 per employee per year. These savings are the result of a reduction in the cost of processing payroll, reduction in human error in recording time, elimination of unauthorized overtime and reduction in the time spent on employees' information requests.
¹From "Trends in Time and Attendance" presented at the 22ndAnnual Congress of the American Payroll Association, Apr. 27, 2004
Fact 6
Companies have an average payroll error rate of 1.2 percent of total payroll.
By and large incredible numbers, isn't it? But thanks to new technologies offered by MPEX, these headaches are now a thing of the past.
What do you get with our MPEX solutions combined with our biometric system?:
No Time Card Costs
No Time System Maintenance Costs
Significantly Reduced Payroll Redo's
Better Control of Overtime Costs
Significantly Reduced Payroll Error Rate
Better Definition of Labor Costs
Better Control of Labor Costs
Reduced Unauthorized Leave Time
Reduced Payroll Inflation
Much Better Accuracy of Hours Worked
Significantly Reduced Payroll Processing Time
To get a better idea on your own ROI, please contact an MPEX representative to generate your cost saving with our solutions.